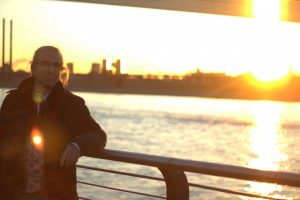 Our imaginations and thoughts are more real than that, which we can touch. From the moment I believe in Jesus Christ, I instantly step with my imagination into Gods heavenly world. My thoughts and imaginations are for real and true, like the world, that I can grasp, measure and touch. That's why it is so important, to take care of my thoughts and to live a life, that is according to God's will and to proof if that, what I am thinking is coming from the right source, namely have their source in Jesus Christ.
My thoughts are not my own creation. What I think already exists as reality in the heavenly realm. Thoughts come into physical being by faith. That happens, because the physical world pictures the heavenly reality, even though only like a shadow.
So it is written in the bible: "It is by faith that we understand that the ages were created by a word from God, so that from the invisible the visible world came to be." (Hebrews 11:3, NJB)
Prayer:
Lord Jesus Christ, give me insight into Your heavenly realm. Give me the spirit of wisdom and revelation (Eph 1,17), that I can see your glory.
(c) Steffen Buerger
Thanks to Erni Haesloop for proofreading.