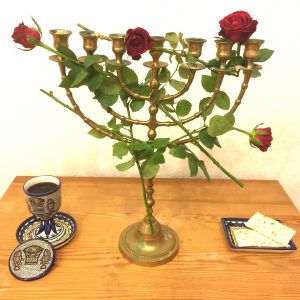 The crown of thorns,
Jesus was crowned with,
before his crucifixion,
stands for your pride,
your conviction,
that you can control your life without him,
stands for the delusion,
that your thoughts could control everything,
your worries that control your mind.
The crown of thorns
stands for your physical life.
The worries and the trust in the wealth of this world,
stands for the fear of loss.*
The crown of thorns,
Jesus has taken for you
to set you free from your doubts,
to reveal himself to you,
that you can receive HIM.
He shows you HIS thoughts
and leads you into his truth.
Prayer:
Lord Jesus Christ, thank you, that you have put on my worries and hardships of my fleshly life, like a crown of thorns. Thank you, that I don't need to worry anymore about my life. You are taking care of me. You have forgiven me my pride (1 John 5,4) and you are the victory in me, because you live in me. Lord I thank you.
AMEN
(c) Steffen Bürger
*Markus 4, 18-19
Thanks to Sarah Nafula for proofreading