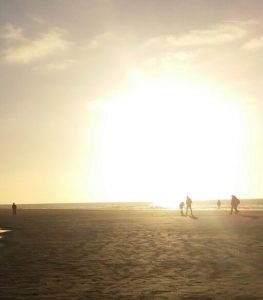 Powerful prayer for the revelation of God's Glory (according to: Ephesians 1:17ff). Read it and speak it out loud:
Dear Father in Heaven,
You are the father of all power and glory –
You are the God of our Lord Jesus Christ.
Give me the spirit of wisdom and revelation,
that I learn to know you more and more.
Enlighten the eyes of my heart,
that I may see your glory.
I want to see You, father of glory.
I want to know Your hope, that You gave to me, when You called me.
Reveal to me, what riches and wonderful inheritance
You have available for me, for I belong to Your holy people
and the exceeding greatness of Your power,
that you let work in us Your holy people.
It is the same tremendous power, that you worked with,
as you rose Christ from the dead
and gave him the place of honor in the heavenly realm
to your right side.
Therefore Christ is now high above
all powers and forces
high above all that possesses authority and influence.
He reigns above all kinds of distinction
not only in this world, but also in the world to come.
Yes, You, Father in heaven,
have put everything under the feet of Jesus,
and You have made Him the ruler over the whole universe, and the head of the church.
It is His body, and you are living in her with all your fullness.
You, that fills everything and everybody with Your glory.
(according to: Ephesians 1:17ff)
© Steffen Bürger
Thanks to Sarah Bürger for proofreading.