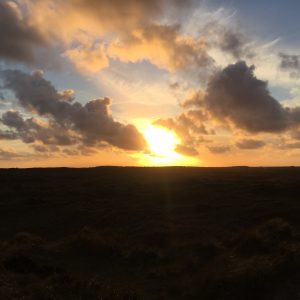 With this declaration you receive a powerful blessing every morning. Read it loud:
Dayly Declaration based on Deuteronomium 28: 1-14:
Lord, you have promised me, that, because I have given my life to you and I have the Holy Spirit in me and I follow your word, all these blessings are mine and you have given me honor.
I am blessed in the city, and I am blessed in the field.
Blessed is my family, my children, – even when they are not yet born.
Blessed is the fruit of my ground.
Blessed is the fruit of my work.
Blessed is the increase of my income, and the money I have saved.
Blessed are my bank accounts and my investments.
I am blessed when I come in and I am blessed when I go out.
I am protected by the Lord.
He causes the enemies, that rise up against me, to be smitten before my face.
They come out one way and they flee before me in seven ways.
I proclaim that the Lord is commanding blessings upon my inhabitants, my storehouses, bank accounts and
in all that I do with my work.
He blesses me in the place which the LORD, my God, has given me.
I confess and declare that the Lord has made me holy and righteous.
He has sworn to me that he will never leave me nor forsake me.
He is with me all the time. He has put his word into my heart and in my mind to lead me on the righteous path.
I confess and declare that all people of the earth see that I am called by the name of the LORD.
I am a respectable person.
I confess and declare that the Lord is prospering me in all needs and is giving me plenty of goods and property.
I am blessed with divine health, healthy relationships and healthy friendships.
I am blessed with an open heaven and with insight in divine truth and mercy.
I am blessed because he soaks me with the rain of his Holy Spirit, because the time of the LORD is now. I am blessed in all the work of my hand: I will lend to all nations and I will not borrow.
I am the head and not the tail.
I am above and not beneath.
I am blessed by Jesus who lives inside of me.
He protects me and gives me the ability to live everyday blessed and to stay in his word.
AMEN
(c) Steffen Bürger
Thanks to Sarah Nafula for proofreading.