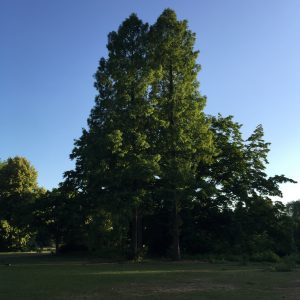 Isaiah 61 as daily proclamation for our families and for us:
Father in heaven
I believe in Jesus Christ,
and I am anointed
with your Holy Spirit.
You have sent me,
to bring your good news of grace to the meek,
to heal broken hearted,
and to bandage wounded hearts.
I speak freedom
to our families
and I set free,
those who are bond to false bounds.
They live,
as if they have never been in bondage.
I confess and declare:
Their acceptable year of mercy has begun.
Jesus has seen their sufferings,
and HE comforts them
and sets them free
from their grief.
I confess and declare,
that our families
wear jewelery of gemstones
and wear beautiful clothes
instead of the mourning veil.
I confess and declare
that they lay down their grief
because they are filled
with joy of the Holy Spirit
so that everybody
identifies it as
the work of Christ.
I proclaim peace of God to them,
that their lives are deeply ingrained in Jesus Christ.
Like big trees with deep roots,
they praise God from the depths.
I confess and declare,
that our families
build up the ancient ruins
and raise up
what has been destroyed for long.
Yes, they even get help from strangers,
people from other countries
care for their riches
and they are their wine dressers.
I confess and declare,
that our families
learn to know God personally
and serve HIM alone
with all their hearts.
I confess and declare
that our families get back
a double portion of gladness
for what they had suffered.
They even have a stake
in cultural treasures from other peoples,
and enjoy favor,
goods from other countries.
And they are happy about their portion
with supernatural joy.
God is Jahwe, who loves justice
and hates robbery and wrong.
Faithfully HE recompenses our families.
HE makes a covenant with them, that lasts forever.
Everyone shall see, that our families
are blessed by Jesus Christ.
I rejoice in Jesus,
who redeems us through his blood
and clothes us with his mantle of salvation.
He decorates our head with a priestly crown
and adorns us preciously,
that we are like a bride with her jewelery.
Like the earth of a garden
brings forth plants through its sprouts
so God brings forth in us
his grace and righteousness,
that through HIM we are praised and honored.
AMEN
(c) Steffen Bürger
Thanks to Sarah Nafula for proofreading.